Links to things mentioned on my Instagram page.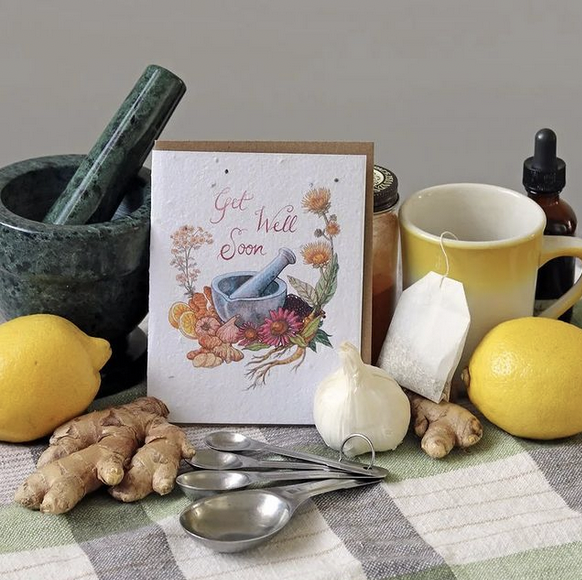 Over at the Bower Studio blog, I wrote a post on herbs for flu and cold with herbalist Vincent Frano. All the herbs are featured in this plantable seed card. Don't miss the four cool recipes that Vincent cooked up! I also contributed the calligraphy on the card itself.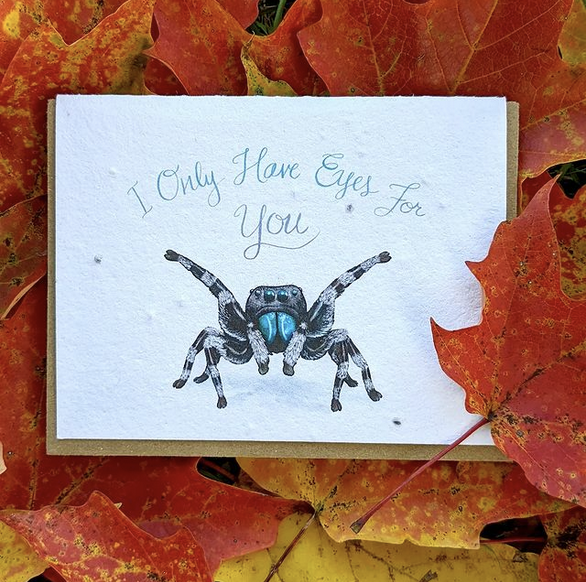 This "I Only Have Eyes for You" Bower Studio card has calligraphy by me plus an adorable jumping spider (not by me.) Like the card above, you really can plant it to grow herbs—there are parsley, chives, and basil seeds embedded in the paper.