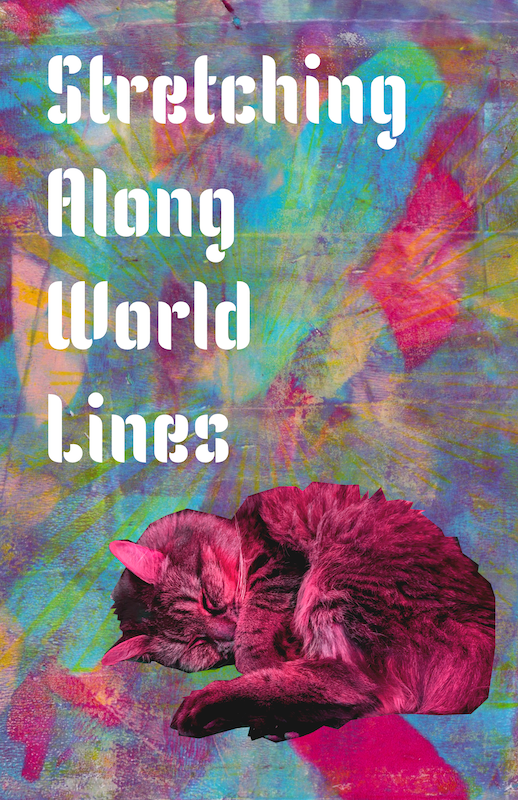 Coming this fall:
Stretching Along World Lines
— a science fiction short story of climate change, time travel, memory, and cats (words by Annwn and images by Bee). 24 page risograph printed zine. Preview the first two pages of the story below (click to enlarge):
Even more zines
new! Animals on My Phone
this collection of teeny tiny drawings is our smallest zine ever
Pupper Supper is a boardgame zine that folds up to become its own rulebook

Vegan Camping Cookout is a recipe book and guide to vegan cooking in the woods
Myopia is a reversable perzine by Bee about their experiences with vision and disability.

The pages have cutouts and can be unfolded and read in any order.
Risograph Prints
Wearable screenprints on fabric
marbled glow-in-the-dark moon screenprint
each pull off the screen is a unique mix of colors, but each moon has a powerful glow
amaryllis "pride" patch
The amaryllis, symbolizing "pride," is one of the many flowers with negative connotations in the Victorian language of flowers. This patch gives a new positive context with a lot of personal meaning.